Fear of birds or ornithophobia is an irrational fear of particular objects, characteristics, or animals out of proportion to the existing circumstances. Therefore, ornithophobia, or fear of birds, makes people who suffer from it extremely uncomfortable around birds. For some individuals, this fear only targets raptors such as vultures, hawks, eagles, etc., while in other cases, even domestic birds such as parrots or parakeets, as well as the sight of their feathers, are enough to trigger an attack of anxiety.
Causes of ornithophobia
There may be different causes or reasons behind excessive fear of birds:
Symptoms of Ornithophobia
The symptoms of this phobia vary depending on the severity of the condition. As with any other type of phobia, the symptoms of ornithophobia can be broadly categorized as mental, physical, or emotional.
You may also like to read: Fear of Money: Causes, Symptoms, Overcoming, Self-help.
Treatment for fear of birds
In conclusion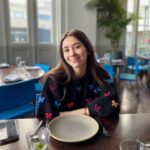 Hello, how are you? My name is Georgia Tarrant, and I am a clinical psychologist. In everyday life, professional obligations seem to predominate over our personal life. It's as if work takes up more and more of the time we'd love to devote to our love life, our family, or even a moment of leisure.