Fear of computers or cyberphobia is a concept introduced in 1980, described as a specific phobia expressed as "an irrational fear or aversion to computers" or, more generally, fear and inability to learn about new technologies.
Some forms of cyberphobia can range from the more passive forms of technophobia of the indifferent towards cyberspace to the responses of those who see digital technology as a means of intrusive surveillance; the most extreme reactions may involve anti-technology paranoia expressed by social movements that are radically opposed to "technological society" and the "new world order."
This irrational fear, also known as Logizomechanophobia, is the fear of computers. The origin of the word log is Greek (which means to speak or talk), the machine is Greek (which means engine), and the phobia is Greek (which means fear). Logizomechanophobia is considered a specific phobia, discussed on the home page. Logizomechanophobia is also related to cyberphobia (fear of computers or working on them) and technophobia ( fear of technology ).
You might also like to read: Fear Of Loud Sounds: Classification, Characteristics, Treatment
What are the causes?
Social 

phobias

 and 

agoraphobia

 have more complex causes that are not fully understood.

Heredity, genetics, and brain chemistry are thought to combine with life experiences to play an essential role in developing phobias.
Symptoms
Avoid the use of computers and other technologies;

Failure to complete computerized tasks;

Resilience in backing up hard drives or organizing files;

Excessive sweating;

Dry mouth;

Disgust;

Temblor;

Heart palpitations;

 
Suggested treatments
Approach new technologies little by little.

Give yourself permission to experiment and make mistakes.

"It's like practicing a new sport; you won't have a perfect swing the first day."

Discover the potential of these resources by using them for quick and straightforward tasks, not just by reading the manual.

Learn the basics quickly.

Find 

learning

 opportunities: computer and business magazines, seminars, online tutorials, or a good book on the subject.

To determine which software is most in-demand in your particular field, check the classifieds to see which frequently mentioned skills.

Professional associations can also help find out which packages are the most used.
Medicines
Medications may be prescribed, but be aware that these medications can have side effects and withdrawal systems that can be serious.

It is also important to note that medications do not cure phobias; they only temporarily suppress systems at best. However, there are treatments for phobias, including counseling, 

hypnotherapy

, 

psychotherapy,

 and neurolinguistic programming.

Please click on the tab at the top of the " Treatments " page for more information on these types of treatments.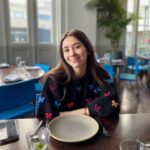 Hello, how are you? My name is Georgia Tarrant, and I am a clinical psychologist. In everyday life, professional obligations seem to predominate over our personal life. It's as if work takes up more and more of the time we'd love to devote to our love life, our family, or even a moment of leisure.