Animals play an essential role in the human experience; we interact with them in nature, eat them for food, and keep them as pets. We learn a lot from animals, and most of us may not realize how much they help us. Not only are they a form of sustenance and food for our bodies, but they can help us psychologically and emotionally. It is not a new idea that they are part of the mental healing process of patients; what is relatively new is the wide acceptance and volunteerism that follows animal-assisted therapy today.
Most people love animals and find that they have a calming effect on their psyche. Human coexistence with them is taken into account in our DNA. We are pack animals by nature, so it can be rewarding to care for and spend time with an animal since it is advantageous to us from an evolutionary point of view.
Although making an animal happy is not particularly difficult, humans can experience immediate gratification when caring for animals. In short, happiness is reciprocal between humans and animals.
What is animal assisted therapy?
It uses animal interactions with patients to aid recovery from health problems or help people cope with certain medical conditions. Medical providers and therapists who support this type of therapy believe that it has many benefits, such as assisting with personal and social development, increasing self-esteem, improving mental health, improving social skills, and increasing empathy and parenting skills.
Improves the mental, physical, social and emotional functioning of patients with the help of animals. Depending on the patient's needs, many different animals can be used in therapy, including horses, dogs, dolphins, rabbits, and others.
This therapy takes place in various settings, including prisons, hospitals, nursing homes, therapeutic boarding schools for adolescents, and mental health centers. This form of treatment can be carried out individually or in groups and is led by a qualified therapist or a professional with specialized experience.
More than just spending time with an animal, animal-assisted therapy involves specific therapeutic goals, strategies, and outcome measures. Therapeutic experiences can include walking, brushing, petting, and caring for an animal, as well as processing the experience of trying to accomplish a specific task.
What are the benefits of animal assisted therapy?
There is a strong bond between animals and people. Animals accept, do not threaten, and do not judge, making it easier for people to open up; some of the benefits include:
Improved fine motor skills.

Improve balance.

Greater concentration and 

attention

.

Increased self-esteem and ability to take care of yourself.

Reduction of 

anxiety

, pain, and isolation.

Reduced blood pressure, 

depression,

 and risk of heart attack or stroke.

Better willingness to participate in a therapeutic program or group activity.

Greater confidence, empathy, and teamwork.

Greater self-control.

Better problem-solving skills.

Reduction of the need for medications.

Improved social skills.
Because many children, adolescents, and adults enjoy working with animals, animal-assisted therapy can be particularly beneficial for people who resist treatment or have difficulty accessing their emotions or expressing themselves in talk therapy.
Medical Uses of Animal Assisted Therapy
Animals can be used in various settings such as prisons, nursing homes, mental institutions, hospitals, and in the house. Assistance dogs can help people with many different disabilities; they can assist in certain life activities and help people navigate outside the home.
As with all other interventions, assessing whether a program is effective in its outcomes is more accessible when the goals are clear and can be specified. There are several goals for animal-assisted therapy programs relevant to children and youth, including an increased ability to form positive relationships with others.
Pets are understood to benefit those with mental health conditions, but more research is required to prove the nature and extent of this relationship with a pet animal. It differs between pets, emotional support animals, service animals, and animal-assisted therapy.
Cognitive rehabilitation treatment
Cognitively impaired acquired brain injury survivors can benefit from a comprehensive and holistic rehabilitation treatment plan.
Pediatric care
Therapists rely on monitoring the child's behavior with the animal, his tone of voice, and indirect interviews. It can be used in children with mental health problems, as a stand-alone treatment or in conjunction with conventional methods.
Animals can be used as a distraction when dealing with various situations or pain. They can help bring happiness, pleasure, and entertainment to the pediatric population, improve children's moods, and reinforce positive behaviors, while at the same time, they help to diminish the negatives.
Prisons
Animal assistance programs can be helpful in prisons to relieve stress for inmates and workers or provide other benefits. Still, more studies are needed to confirm the effectiveness of such programs in these settings.
Nursing homes
The findings offer evidence of the concept that dog-assisted therapies are feasible and can elicit positive quality-of-life experiences in institutionalized people with dementia.
When older people are transferred to nursing homes or intensive care centers, they often become passive, agitated, withdrawn, depressed, and inactive due to a lack of regular visits or the loss of loved ones. Supporters of the therapy say that animals can help motivate patients to be mentally and physically active, keeping their minds sharp and their bodies healthy.
Therapists or visitors who bring animals to their nursing home sessions are seen as less threatening, increasing the relationship between the therapist/visitor and the patient.
There are numerous techniques used, depending on the needs and condition of the patient. For elderly dementia patients, animal-assisted therapy offers opportunities for close physical contact with animals, which can be helpful for people whose loved ones have passed away and who do not receive frequent visitors.
Types of animal-assisted therapy
Professionals who administer or supervise this therapy can work with any animal, depending on a person's personal preferences and needs.
Animals that can serve as therapy include, but are not limited to, horses, dogs, dolphins, fish, birds, and small pet rodents such as rats or hamsters.
Dog therapy
One of the animals frequently used in therapy by professionals working in various fields is the dog to improve the physical, cognitive, functional, and social abilities of individuals.
The most critical use areas are autism spectrum disabilities in children and the visually impaired. Many studies mention that the degree of independence in activities of daily living improved when dogs were used as therapy companions. It is observed that dogs, one of the essential parts, interact better with people than other animals.
Both children and adults in therapy often prefer dogs because they are friendly, understanding, obedient, and playful. They are also used as a guide for the blind, walkers for people with physical disabilities, and hearing aids for the deaf.
Many studies have shown that dogs offer vital benefits in reducing functional disability and facilitating communication and interaction in humans. Therefore, it is essential to remember that dogs can be used for animal-assisted therapeutic approaches, primarily for all ages and diagnosed patients.
Dolphin therapy
Animal-assisted therapy in individuals with physical and cognitive impairment is a valuable method to facilitate human interaction, reduce stress, alleviate depression, and increase motor and cognitive functions for therapeutic purposes.
The dolphin is one of the most important animal species that provide them; there are two main reasons to choose the dolphin in the therapy session compared to other species: the first is the intelligence of the dolphin and its learning style, and the second is the water as a means of reducing stress. On the other hand, there are also some difficulties or disadvantages to working with dolphins.
Researchers suggest that the dolphin has some risks because it is not a domestic animal, the results of evidence-based studies are meager, and the treatment conditions are very costly.
Dolphin-assisted therapy is commonly used in people with head injuries, schizophrenia, cancer, or other chronic illnesses to improve gross and fine motor skills, develop sensory integration, and increase communication skills. It is suggested that the dolphin be used as support therapy in the aspects of healing and motivation, as well as in the positive elements in humans.
Horse therapy
Among animal-assisted approaches, horses are the most widely used animals in therapeutic approaches to patients. When examining thousands of years of history, however many environmental conditions change, there has always been an intense relationship between societies and horses.
In a typical session at a rehabilitation center, a therapist works with the person in recovery on how to engage the horse in a positive interaction properly.
For example, a client can guide a horse around an enclosed space without physical contact. In this way, the client must learn to communicate correctly; the client who takes an aggressive approach to speak with a horse will quickly learn that behavior such as yelling, making threats, or snapping fingers will not work. Horses must be led by people walking alongside them; they cannot be driven head-on or pushed from behind.
In the sessions, the horses essentially teach the person in recovery how to treat them; this type of interaction is a gentle way of teaching them to question long-standing forms of communication and try new and more sensitive approaches. Additionally, improved communication paves the way for building trust. Although this simple principle may not be obvious, therapy assisted by horses and other animals can help those in recovery learn this fundamental principle and use it to create new lives without drugs.
Small Animal Therapy
Small animals consist of fish, birds, hamsters, turtles, and rabbits, which can easily be found in classrooms, offices, or schools rather than other large animals. Occupational therapists can benefit from using these animals in the development of activities in areas that require community participation.
These animals often go on with their lives as a normal part of the circle, but at this time, it is mainly used in therapeutic approaches for both children and psychiatric patients in terms of learning to take responsibility for animals; they have a disadvantage in terms of the limited duration of his life (2-5 years) that can hamper the rehabilitation process.
Is animal assisted therapy beneficial for all ages?
People of any age can see the benefits of interacting with animals in a psychotherapy setting. Young children see dramatic improvements in interpersonal relationships with horse-assisted therapy. For example, young children who cannot express physical and emotional comfort and closeness to others or who have difficulty doing so may more easily form such a bond with a horse or other animal.
This unique bond can help the child develop traits such as patience, respect, empathy, acceptance, trust, assertiveness, and responsibility. Tacit communication between child and animal can foster verbal and non-verbal communication skills; these attributes help maintain safe and mutually respectful relationships during difficult times in their lives.
Studies have shown that animal-assisted therapy also has a positive impact on aging individuals and the elderly; it can be especially effective for people who used to have dogs or other animals but can no longer care for their animals. Being in the presence of pets again can help remind people of their love for previous animals, awakening memories and reducing loneliness.
Limitations of animal-assisted therapy
A wide variety of animals can assist individuals in psychotherapy, and some may need to be careful with some animals. For example, horses can pose a significant danger due to their weight and size, especially for children. Some people may experience allergies to some animals or their environments, such as dogs, horses, and hay.
Consult a physician if you have any health conditions that may affect or complicate an experience with animal-assisted psychotherapy—working with your mental health professional to select an animal-assisted modality that will provide you the most benefit and lead to positive emotional progress.
Another limitation of animal-assisted therapy is that it could be a short-term, not a long-term booster.
There are some concerns specific to dolphin-assisted therapy: First, it is potentially dangerous to human patients, and it is harmful to dolphins themselves; Taking dolphins out of their natural environment and putting them in captivity for therapy can be hazardous to their well-being. Second, dolphin-assisted treatment has been heavily criticized for having no long-term benefit and based on faulty observations. Third, psychologists have warned that it is not adequate for any known conditions.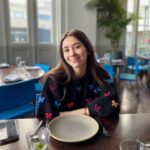 Hello, how are you? My name is Georgia Tarrant, and I am a clinical psychologist. In everyday life, professional obligations seem to predominate over our personal life. It's as if work takes up more and more of the time we'd love to devote to our love life, our family, or even a moment of leisure.